Meet Dr. Sam Saikia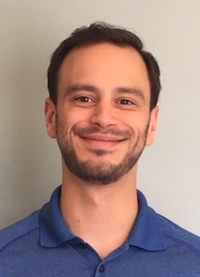 Dr. Saikia received his Bachelor's of Life Science degree from Logan University. He then entered the Doctor of Chiropractic program at Logan College of Chiropractic, where he graduated in 2012. He has practiced in Chicago, IL, Lancaster, PA, and is now practicing and residing in York, PA.
Dr. Saikia is a firm believer in the mind-body connection. He instills this in himself through chiropractic care, trail running, meditation, gardening, and regular yoga practice to strengthen the mind and body as a whole. As well as putting a strong emphasis on diet, he focuses on the power of positive thinking. Through inclusion of all of these factors, Dr. Saikia has personally seen dramatic changes in his life.
He looks forward to sharing the skills and knowledge that he has obtained to help heal, educate, and empower individuals to see their true potential.
---
Dr. Sam Saikia | Chiropractor York | (717) 751-0004